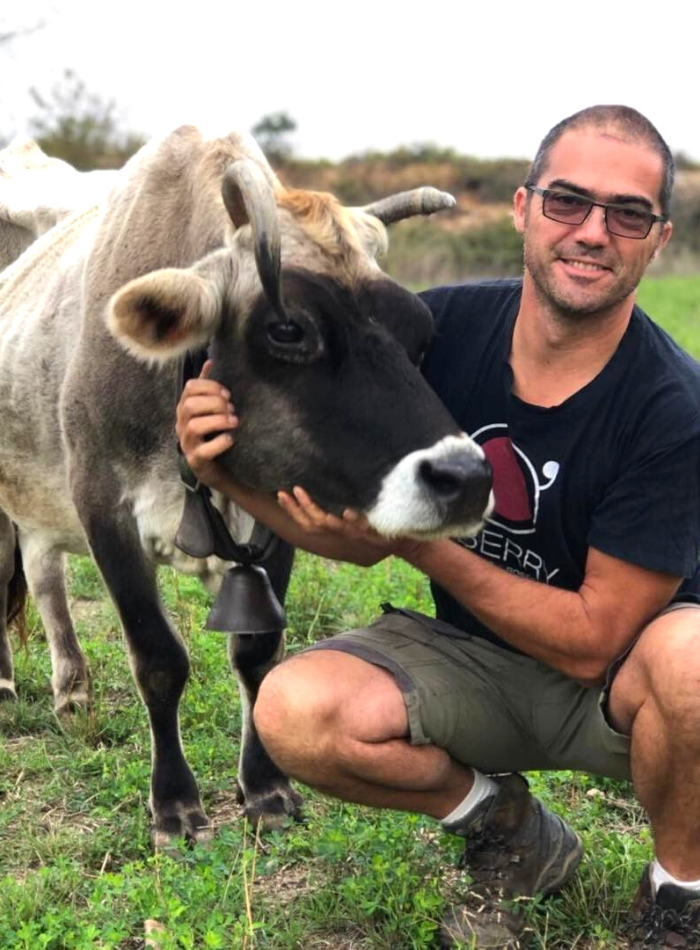 Find us on pages 690 and 691 of the famous Green Guide to the best wines in France! Published by the Revue des Vins de France.
In less than 10 years, this winemaker from Anjou, brother of the famous Jo Pithon from Coteaux du Layon, has established himself among the benchmark estates of Roussillon. Olivier Pithon practices committed viticulture, very respectful of the terroirs and native grape varieties. He now asserts a very personal style, giving birth to authentic and straightforward wines that progress year after year and are found to be more precise and consistent today in entry-level wines. The D18, made from white and gray grenache, has established itself as one of the greatest whites in the South; the Maccabeu is just as exceptional. The reds are more captivating since they are vinified in whole bunches. The regularity, the frankness of expression and the intensity of flavors of the wines coming out of the new cellar, on the heights of Calce, have earned the Domaine the rapid attainment of a second star, again brilliantly confirmed this year. Be careful, however, of the volatile acidity on some reds …
Wines: Available in all three colors, Mon P'tit Pithon is just as accessible in the mouth as it is for the wallet, we adhere to it! In white, Laïs is marked by smoky notes and an airy mouthfeel. The D18 offers more depth, aniseed notes and bite. Finally, the Maccabeu is very complete, notes of stone fruits and a beautiful patina on the palate. Laïs rouge is a beautiful concentrate of fruit, with a slight spicy touch, a gourmet wine with supple tannins. The Colt is of absolute finesse, a joyful interpretation of Grenache on Schists that does not lack substance. In another register, the Pilou is a pure Carignan on a limestone plateau, powdery with musky notes, it is incredibly silky on the palate and keeps a fresh frame.
Le coup de cœur du guide : Côtes du Roussillon Laïs 2018 18.00€
Rouge : 11 hectares. Grenache noir 50%, Carignan 40%, Mourvèdre 10%
Blanc : 11 hectares. Maccabeu 40%, Grenache gris 40%, Grenache blanc 20%
Blanc : 11 hectares. Maccabeu 40%, Grenache gris 40%, Grenache blanc 20%
Production moyenne : 120000 bt/an